10 Benefits of Manufactured Homes vs Traditional Homes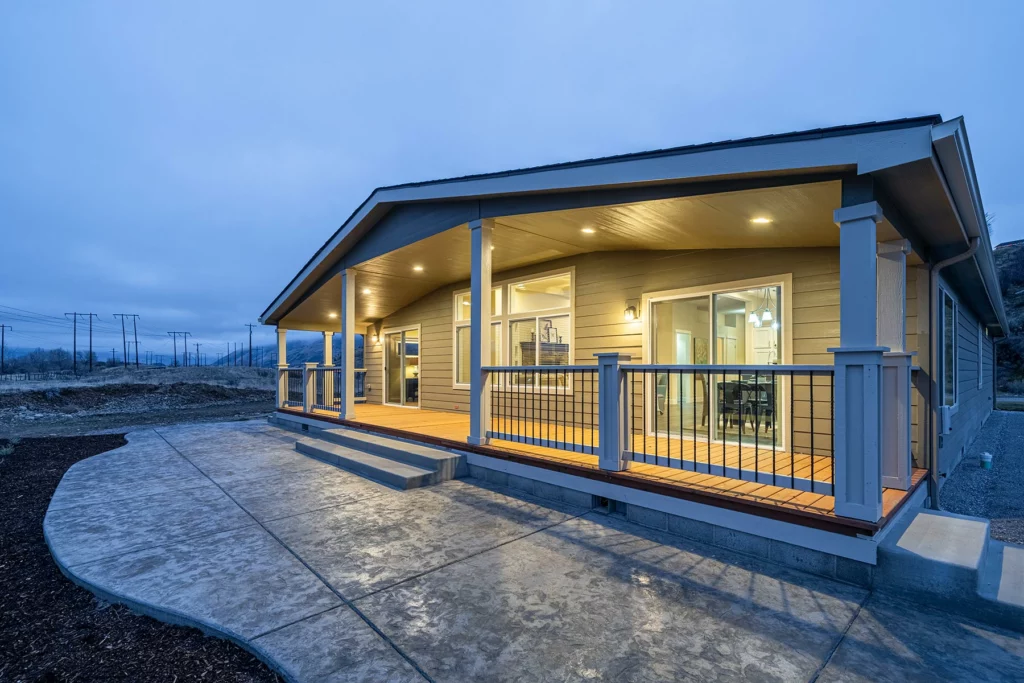 Manufactured Homes are an affordable, safe, customizable, and even trendy housing solution. They have all the same amenities as traditional homes that are built on site and many benefits that these "stick-built" homes don't have. In this article, you'll learn about the top 10 benefits of manufactured homes vs traditional homes, including costs, build time, warranties, and more.
10 Benefits of Buying a Manufactured Home vs a Stick-Built Home
The most obvious difference between manufactured homes and stick-built homes is how—and where—they're built. Manufactured homes are made in environmentally controlled factories and are delivered directly to their final destination. They are also prefabricated according to your specifications, so they arrive on-site fully built. This is a much different experience from the months of planning, permitting, building, and inspecting required for a traditional house. In addition to an incredibly convenient building process, here are ten more benefits that manufactured homeowners enjoy.
1. Manufactured Homes Are Easier to Customize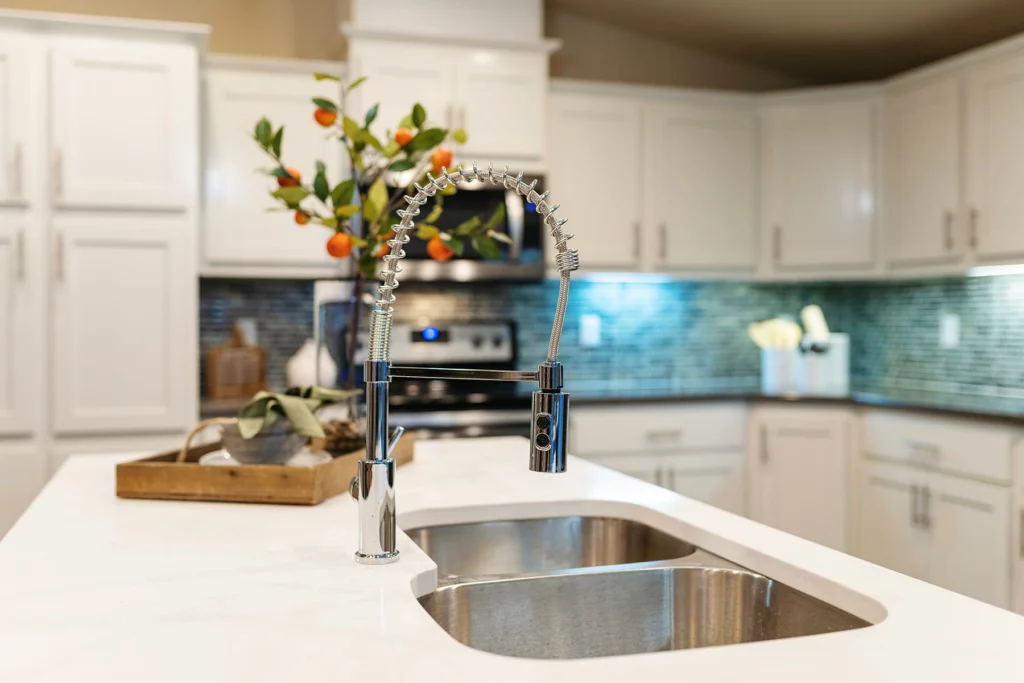 Everyone has different tastes and different lifestyles. Given a choice, you would most likely want your home to be customized to address your aesthetic preferences, your practical needs, and your lifestyle. Customizing a manufactured home is far easier and far less expensive than building a customized traditional home.
When you purchase a manufactured home, you can make all the decisions regarding customizations, knowing that your home will be delivered, complete with all of your preferences, nearly ready for move-in. In addition, if you choose a top manufacturer like Fleetwood Homes, these customizations will be made using vetted materials, chosen for quality and durability.
Manufactured home dealers offer a wide array of features and options to choose from, allowing you to add additional comfort, convenience, energy efficiency, personal preferences, and luxury to your new home. The extensive list of possibilities for personalization include:
Adding length, bedrooms, bathrooms, kitchen islands, skylights, and closets
Energy Efficiency upgrades to the insulation, HVAC, lighting, appliances
Type and color of kitchen cabinets, counter tops, backsplashes
Bathroom options such as tile, glass shower doors, double sinks
Type and color of floor coverings
Type and number of lighting fixtures
Read "6 Ways to Custom Design Your Manufactured Home" to learn more.  
When it comes to buying a site-built home, you can either buy an existing new or pre-owned home or buy land and have a custom home built. Each scenario has different challenges. If you purchase an existing home, you may be remodeling – unless you want to learn to live with, for example, the outdated kitchen or bathroom, the light-colored carpet in the entryway, or the too-small windows in the living room. Remodeling your new-to-you home to personalize it to your tastes can be disruptive and expensive, especially when remodeling flooring, bathrooms, or kitchens.
If you hire a contractor and have a house built on your land, you can make all of your own choices for every aspect of your new home, but it's a long process, with lots of room for errors or going over budget. And, of course, it's quite costly, with the high price of labor and materials.
2. Manufactured Homes Are Energy Efficiency
Manufactured homes are built to strict energy efficiency standards set by the federal government, making them a good choice for energy efficiency compared to stick-built homes. Additionally, manufactured home dealers offer an Energy Star package for all of their models. Manufactured homes built to the Energy Star certification specifications are more energy efficient than stick-built homes built to building code specifications. This energy efficiency increases comfort, reduces energy bills, and reduces your carbon footprint.
The Energy Star packages include:
Thicker insulation in the ceiling, walls and floors
Windows that insulate better and resist condensation that can lead to mold and mildew
Tight seals around windows, doors, and plumbing and electrical access points
According to research conducted by the American Council for an Energy Efficient Economy, using 2005 statistics from the United States Energy Information Administration, manufactured homes use 35% less energy than single-family, stick-built homes per capita. In addition, the manufacturing process and installation of manufactured homes creates far less waste than that of traditional homes, which reduces its carbon footprint still further.
3. Manufactured Homes Are Becoming Trendy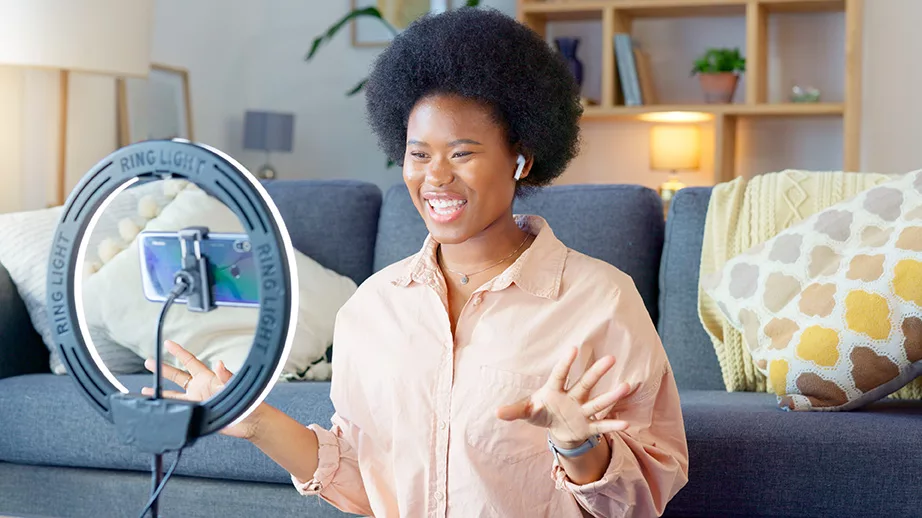 With so much going for them, and such sleek new designs, manufactured home living is on the rise. Freddie Mac reported results of its 2022 housing survey that found that 77% of the people who had some awareness of manufactured homes said they would consider buying one. Plus, these folks described their impressions of manufactured homes as efficient, affordable, and easy. Park Living has also seen an uptick in popularity. Ocean-view gated manufactured home communities on the west coast are attracting celebrities like Mini Driver, Matthew McConaughey, and Pamela Anderson.
According to the Manufactured Housing Institute, as of 2022, 220 million people in the United States live in manufactured homes.1 In the same year, nearly 1,700 new manufactured homes were shipped to Oregon residents.2 In 2021, manufactured housing represented nine percent of all single-family new homes in the United States. This represents a steady increase from six percent in 2013, as reported by the Housing Assistance Council.3
4. Manufactured Homes Are More Affordable
Manufactured homes are, without a doubt, more affordable than stick-built homes. With the rising cost of home ownership, affordability can be a huge motivator to choose manufactured homes vs traditional homes. It's important to remember that those lower prices do not mean inferior quality, but rather the affordability of manufactured homes comes from the efficiency of the building process. In fact, stick-built homes cost four times as much as manufactured homes on average.
2021 Cost Comparison Based on 1,794 square foot Home in the Western U.S.
| | |
| --- | --- |
| Cost of Traditional Homes | Cost of Manufactured Homes |
| $585,5624 | $139,0085 |
There are three major reasons for this vast difference in price of manufactured homes vs traditional homes:
More affordable to build
Manufactured homes are made in a controlled environment with trusted materials, to exacting specifications by laborers who specialize in one aspect of the final product. This makes the whole fabrication process of manufactured homes cost much less than stick-built homes.
Savings on Materials
Factories can purchase materials, products, and appliances in bulk and at a cheaper rate which keeps the overall building cost lower than site-built homes. They also save time and money by maintaining relationships with quality vendors and foregoing the need to shop around for the best prices again and again.
No Architects, Contractors, or Expensive Building Permits
When it comes to building a new home, before you even begin grading or pouring the foundation, you've already spent money on building permits, an architect and contractor, or a design-build contractor. Building permits alone, depending on your city or county, can be $60,000 or more. When purchasing a manufactured home, you know the final cost up front. Plus, a placement permit for a manufactured home is a fraction of the cost of a building permit for a site-built home.
5. Manufactured Homes Have Excellent Quality Control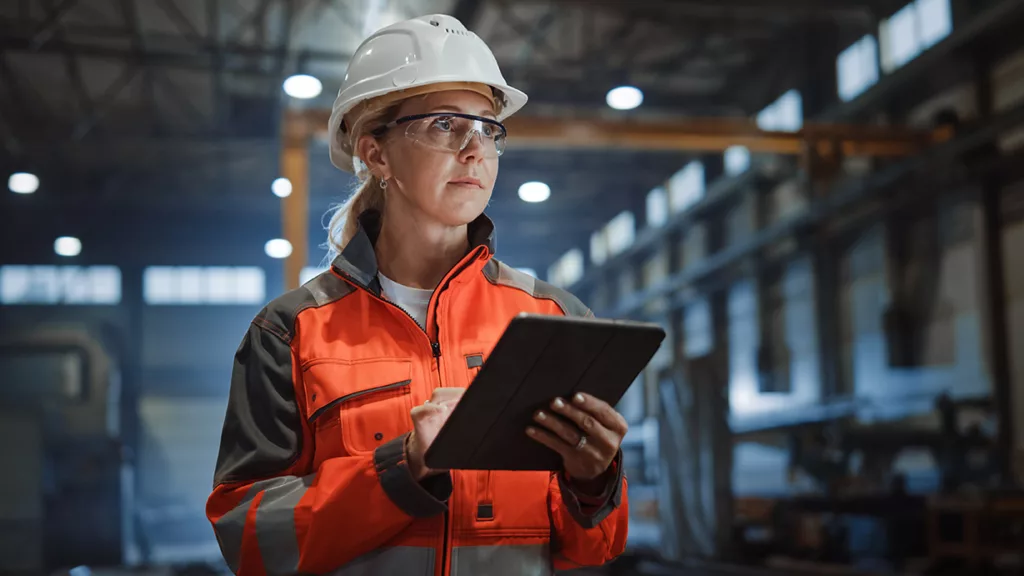 Manufactured homes are produced in an environmentally controlled factory, based on pre-approved plans. They are also built using quality materials purchased through trusted vendors with which these companies have long-standing relationships. All of the employees along the assembly-line process have experience and skills for doing a particular, specialized task and doing it well. This eliminates opportunities for error, ensuring consistent results.
Manufactured home companies, like Fleetwood Homes by Cavco (est. 1965) and Skyline Homes (est. 1951), have the history and experience necessary to produce quality homes, which can be installed and quickly made ready for occupancy once delivered to their destination. Once they are installed, manufactured homes are indistinguishable from a traditional site-built home.
Fleetwood Homes and Skyline Homes made The Spruce's list of top manufactured home brands for 2023 list. Both brands are available at Len's Home Center.
When purchasing a custom stick-built home, consumer reviews are less helpful. If you want to know that your home will be built according to a particular standard, the best way might be to look at local home-builder reviews.
6. Manufactured Homes Are Built with a Faster, Streamlined Process
When you buy a manufactured home for installation on your property, you eliminate all of the hassle and details that come with working with a construction contractor, architect, and permitting agencies. This saves you time to spend on the more pleasant details, like picking out window treatments, welcome mats, and planning a house-warming party.
When you purchase a manufactured home, you don't have to worry about hold ups that site-built homes commonly encounter like weather-related construction delays, permitting delays, or materials shortages that can affect your move-in timeline. Manufactured homes are regulated at a federal level by the Housing and Urban Development department (HUD). Therefore, no permits are required for construction. This can be very important when wildfires, floods, labor shortages, or other issues adversely impact the timeliness of your local permitting department.
Aside from the foundation, preparing the utilities, and putting in landscaping, everything else is done at the factory. Your new home arrives around 90 percent complete, in a third of the time that it would have taken to build an on-site, traditional home. The quality control and services continue, even after delivery. In addition to HUD safety inspections in the factory, your home will be inspected, post installation, and you'll have a warranty.
7. With Manufactured Homes, You Choose Your Design and Location
When you opt for a manufactured home, you can browse floor plans and select options, AND choose where to put it. With stick-built homes, you may find the perfect location, but be less than satisfied with the floor plan. Conversely, you could fall in love with a floor plan at an open house but have misgivings about the neighborhood or community. With a manufactured home, you have more options. Whether you choose park living or have your own land, you are still in control of both the design of the home and the location.
8. Manufactured Home Parks Have Many Amenities and Advantages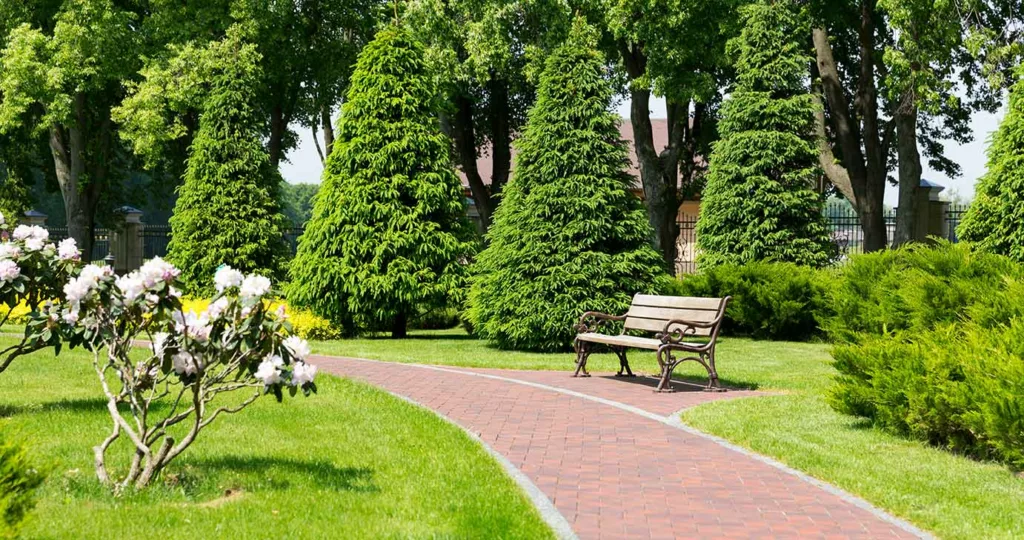 If you don't have your own land, or don't want to buy land, manufactured home parks can be a convenient option, filled with amenities and a sense of community. Modern manufactured home parks are a far cry from their distant cousins of yesteryear, that we would call mobile home or trailer parks. In fact, manufactured homes, by definition, have been built after 1976, and to higher standards than their predecessors, the mobile home. At many manufactured home parks, you can enjoy shared amenities, such as swimming pools and clubhouses, which foster community and a chance to meet your neighbors. Some communities are gated and boast organized social activities, gyms, tennis courts, golf courses, parks, walking trails, and more.
Many manufactured homeowners appreciate having beautiful landscaping and amenities, with just a modest yard to manage. Without a big yard, they have more time for swimming, golf, and other pursuits. While you may find similar amenities with a traditional home within a homeowner's association (HOA), these kinds of amenities are more typically found in a condominium setting, where you often have shared walls and parking lots.
9. Some Manufactured Homes Have an Even Better Warranty
Warranties on manufactured homes are comparable to builder warranties on stick-built homes. In fact, Skyline Homes' 15-month "no-nonsense" warranty is longer than many site-built homes. Fleetwood's warranty lasts for 12 months. These warranties cover your new home for any defects in material or workmanship.
10. Manufactured Homes Have Mobility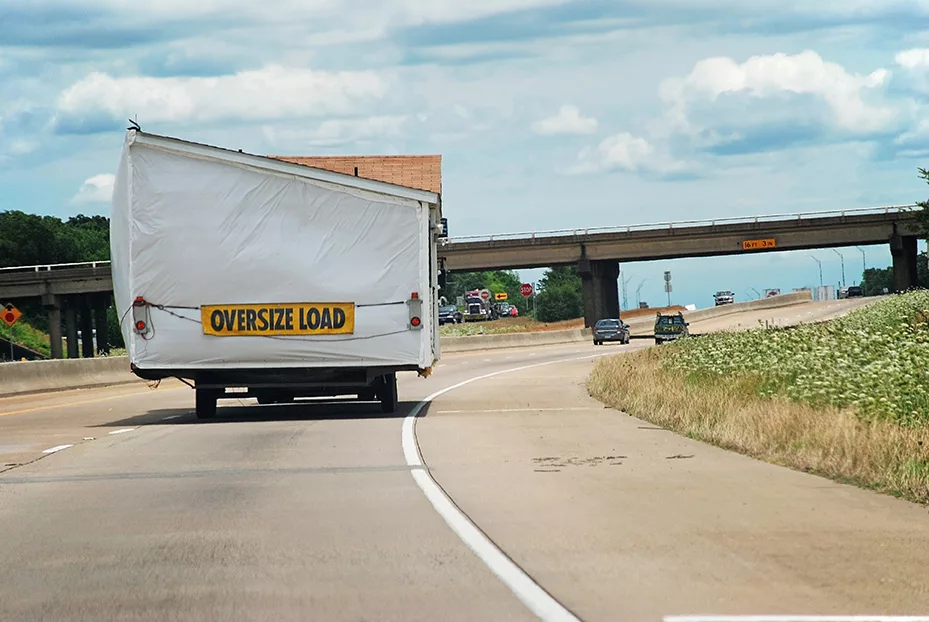 Unlike traditional homes, manufactured homes can be moved from one site to another, if it is within HUD and local guidelines. However, older manufactured homes may not meet the age limit for local ordinances or transportation permits. A manufactured home mover can handle local permitting issues and give you an estimate on the transportation costs. When you add up site prep, permits, home prep, and transportation, it can cost $20,000 or more to relocate a manufactured home. So, it's not inexpensive, but it is possible.
Some site-built homes can also be moved, but it's much less straightforward, and involves more site prep and permitting. In addition, there are more factors that will affect the cost, which can be as high as $200,000.
Visit Len's Home Center to Make Manufactured Home Ownership Your Reality
With at least 10 ways to benefit from manufactured home living, it may be the perfect home ownership choice for you. At Len's Home Center, we understand that purchasing a new home is a big decision, and we want to make the entire process as simple and stress-free as possible for you. Our team has over 50+ years of experience helping local families find their dream homes. As licensed general contractors, we can also provide additional services including site inspections, zoning, permitting, installation, and more.
Take the first step towards making your home ownership dreams come true by contacting the best local manufactured home dealer on the Oregon coast, Len's Home Center, today.
1 Manufactured Housing Institute, 2022 Manufactured Housing Facts Industry Overview, https://www.manufacturedhousing.org/research-and-data/
2 U.S. Census Bureau MHS Annual Data, sponsored by HUD, Latest Data Tables of New Manufactured Homes – Annual Totals of Manufactured Home Shipments to states 1994-2022 https://www.census.gov/data/tables/time-series/econ/mhs/latest-data.html
3 The Housing Assistance Council's calculation based on American Community (ACS) data from 2009-2013. https://nlihc.org/sites/default/files/2016AG_Chapter_6-3.pdf
4 According to CoConstruct, a home builder software solution company, the average cost per square foot for new home construction (site built) was $326.40 per square foot in 2021. https://www.coconstruct.com/blog/report-average-cost-per-square-foot-to-build-a-house-rose-in-2021
5 U.S. Census Bureau MHS Annual Data, sponsored by HUD, Latest Data Tables of New Manufactured Homes – Average Sales Price by Region and by Size of Home: 2014 – 2022 https://www.census.gov/data/tables/time-series/econ/mhs/annual-data.html